Kevin Hart has admitted he was "never prepared" for the effect his public scandals had on his family.
The comedian was speaking to Will Smith on the Red Table Talk chat show, reflecting on the impact of infidelity and past homophobic tweets, and the relationship with his family.
"I got on some armor. It's very hard to shoot through this and bother me," the 41-year-old said.
But he said it's a "different feeling" when his children are involved.
"When your child shows disappointment, shows emotion and you have those conversations, the head drops for the first time."
In 2017, the Jumanji star apologized to his wife and his children, after claiming someone was trying to blackmail him over a video showing him with another woman.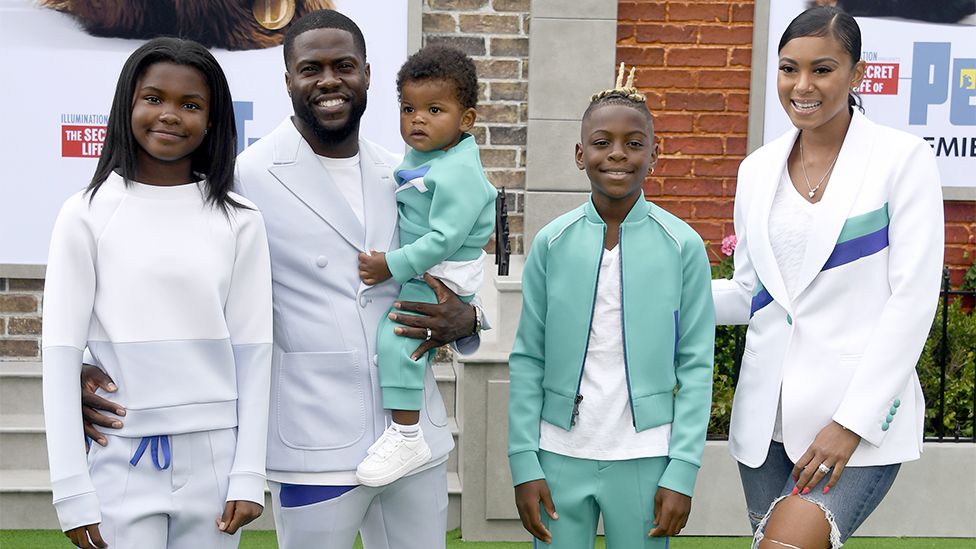 "I can say having a little girl in my life, it's tough. You don't realize the impact that your mistakes could truly have," he added.
His kids "pulled a different emotional chord," particularly when he had to speak to his daughter Heaven after "the whole cheating display".
"My talk with Heaven. That was one like no other," he said.
"Getting my daughter back, getting her to understand that I was sorry, that I made a mistake. That was real."
He admitted Heaven continues to be tough on him.
Referring to his own experiences, Will Smith said that he and his wife Jada Pinkett Smith shared everything with their kids to "get out ahead of it".
But Kevin Hart said he has "never been able to get to the kids first".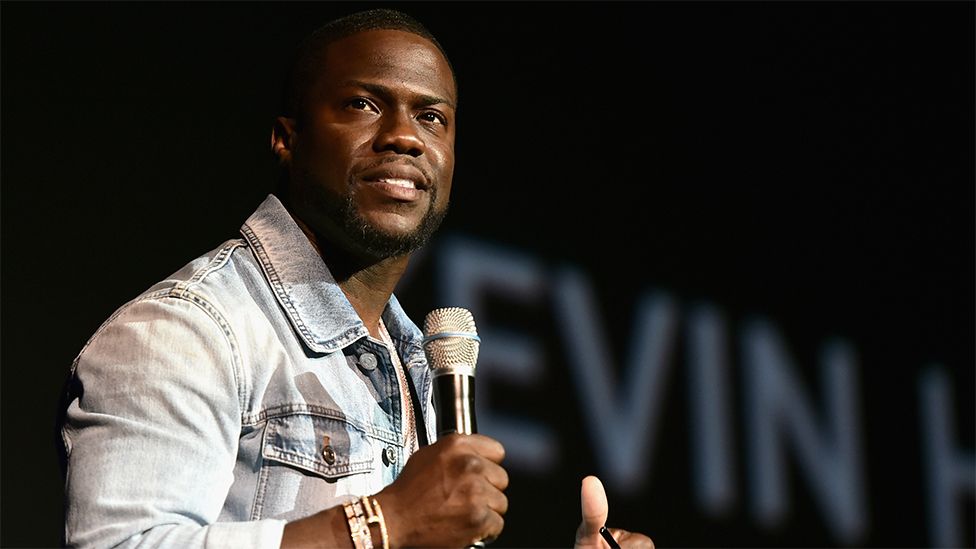 The actor also received heavy criticism after old tweets surfaced in which he showed anti-gay sentiments and used homophobic language.
At first, he refused to apologize, before saying: "I'm sorry I hurt people".
As a result, he stepped down as the 2019 host for the Oscars ceremony.
"When the whole thing started to happen with the LGBTQ+ community and the misconception of me, what I was and what I am and what I feel, my daughter was so upset because she couldn't process how people could think this about her father," he told Will Smith.
That was when he started to realise how his "fame has an impact" on his family.
He admitted his daughter also "checked" him and had a conversation about being careful with the things he says publicly.
Relationships "have improved", he said, because of his own awareness of the things he's done "to bring havoc or problem".
And moving forward, Kevin Hart acknowledged that aged 41, he's getting "more mature" and has learned the importance of listening to others.
"I wish that I would've arrived at this space in my earlier years and I just want to be able to handle a lot of situations differently."